About this episode:
If you let the small decisions paralyse you, you'll run out of time to spend on the big ones.
In this episode of The Australian Finance Podcast, Kate and Owen dive into the art of making better financial decisions, inspired by the great Annie Duke (and her fairly new book, How To Decide). Some of the financial decisions we make will be among the most important decisions we make in our lifetime, so it's critical to focus on ways to make those decisions as effectively as possible.
So with that being said, we explore why making good financial decisions is so important, the dangers of resulting, building your own decision-making framework and overcoming analysis paralysis.
Grab your coffee or tea, and tune in now for a relaxed conversation with your hosts, Kate & Owen.
Take our free financial education courses on Rask Education and join our FB community.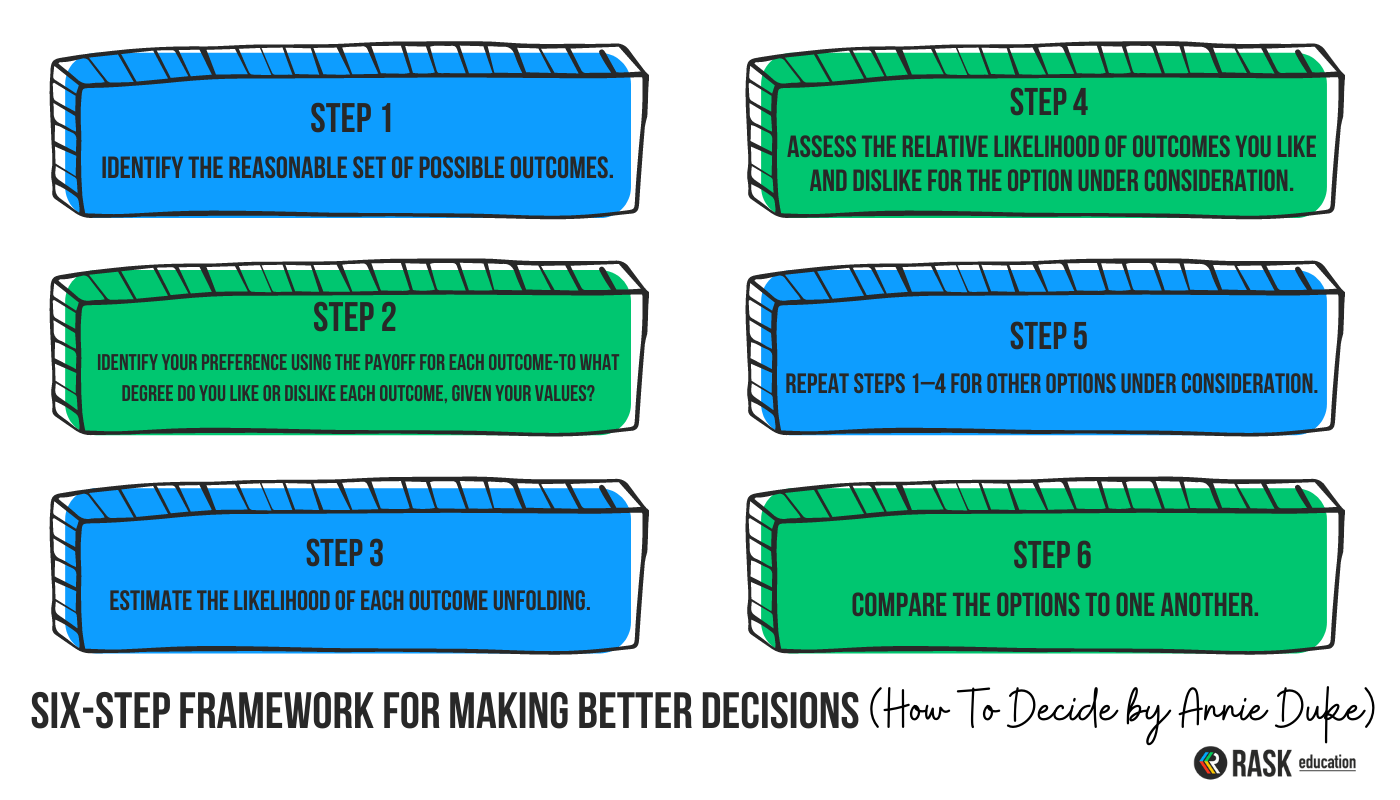 Resources: