Log in issues are not fun for anyone, but we've got you – follow these simple steps on how to change or reset your Rask Australia password.
Reset unknown Password
If you have forgotten your Rask password or your password isn't working, reset your password.
1. Head to the Rask account log-in page.
2. Click on "Lost Password?".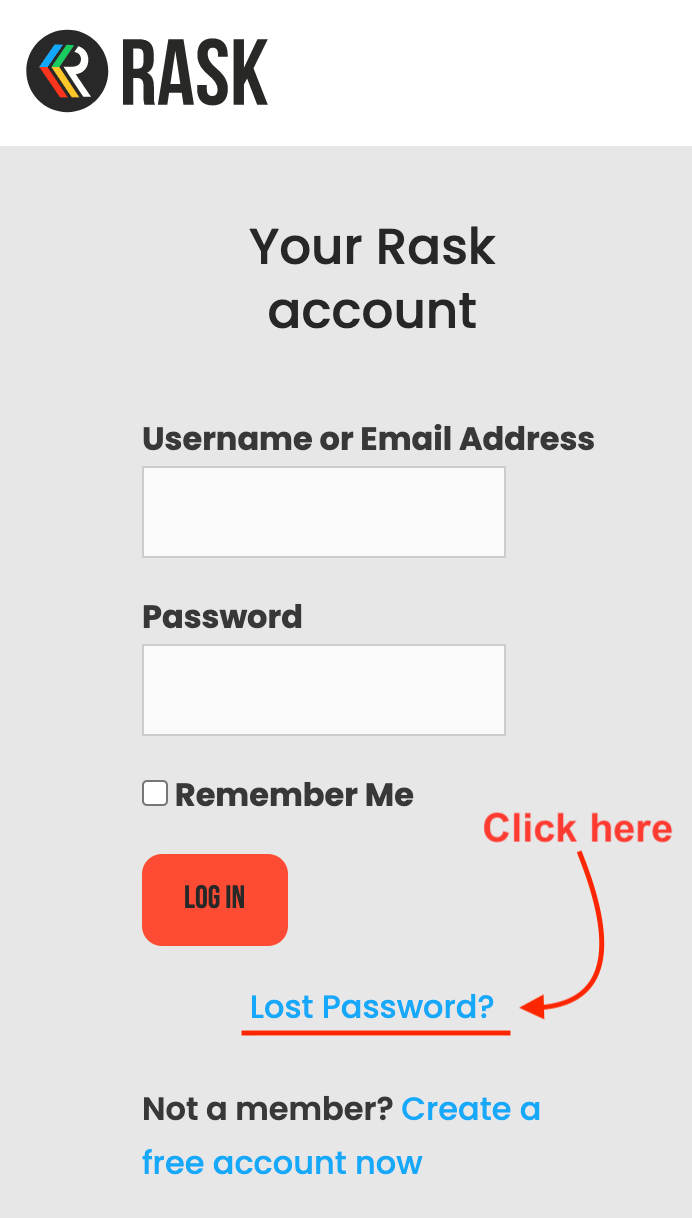 3. Enter your email and click "Get New Password"
4. Head to your email (don't forget to check Spam folder)
5. Follow the prompts to reset your password.
6. If you still can't gain access, contact us.
Change password when logged in
If you are logged into your Rask account, change your password through your account profile page.
1. Sign in through the Rask log in Page.
2. Visit your Rask profile page.
3. Scroll down to "Your membership info" and click "change password":
4. Enter your current password into the relevant box and then type in (and confirm) your new password. Tip: make it as STRONG AS POSSIBLE.

5. Once you've filled in the necessary details, hit "change password".

That's it! You're done. Your Rask Australia password is saved.
Still having trouble? Contact us.