Rask Rockets 2020 Performance Review
Please note Rask Rockets' performance methodology below, these returns should be considered hypothetical. We believe Rask Rockets' track record is not nearly long enough to be indicative or useful.
| Rocket | Total return |
| --- | --- |
| Rocket 1 | -29.46% |
| Rocket 2 | 11.70% |
| Rocket 3 | 34.87% |
| Rocket 4 | 1105.13% |
| Rocket 5 | 55.56% |
| Rocket 6 | 50.00% |
| Rocket 7 | 13.73% |
| Rocket 8 | 6.25% |
| Rocket 9 | 1.34% |
| Rocket 10 | 50.00% |
| Average | 129.91% |
Past performance is not a guarantee of future performance. This track record includes all share ideas published inside Rask Rockets 2020 since its inception in June 2020. Therefore, this track record is far too short to be meaningful.
The Rask Group Pty Ltd provides this table for informational purposes only and is strictly hypothetical. Please refer to the risks section of each company write-up, analysis and the methodology (below) before considering these performance calculations.
We have calculated mean average returns, not time-weighted or dollar-weighted.
Total return is the percentage return including both dividends and share price increases/declines. It is measured using the share price at the time our research was published and uses the data as follows.
Data is pulled in from Google Finance (which is at least 20 minutes delayed and is not always accurate) and dividends are manually updated if/when they are declared.
Share prices are calculated using market capitalisation and number of shares from Google Finance (to account for share prices more than 2 decimal places).
Our performance table updates every 15 minutes, so the actual delay in prices can be 35 minutes or more. Please refer to your brokerage account or other sources before setting buy or sell orders.
The performance figures do not include the impact of fees (e.g. brokerage), other costs, taxes or inflation (which are real things).
We believe every investor should be sceptical of investment track records or past performance metrics.
As the phrase suggests, past results are in the past — and the future is uncertain.
That said, over a long period of time (e.g. 5 years or longer) we believe an investment track record becomes more reliable and indicative of the skill of an investor — but only if the same investors are in charge of the strategy and/or the investment process remains consistent.
Over time, if our strategy of investing in wide-moat, high-quality companies works (as we believe it will), we expect our track record and returns will begin to reflect the promising underlying economics of the businesses we identify for our members and choose to invest in.
Looking to join? Contact us
The final intake to Rask Rockets has closed. If you're interested in joining Rask Rockets please email us or join Rask Invest.
Your analyst team and I at Rask Australia are extremely excited, humbled and honoured by the opportunity to be able to identify, research, model and release the highest conviction share ideas and investment research we can.
Our focus is fixed on finding Australian and global companies with first-class management, strong competitive advantages, sticky customers, very strong balance sheets and extreme long-term growth potential.
Thanks for considering us as a trusted investment research provider.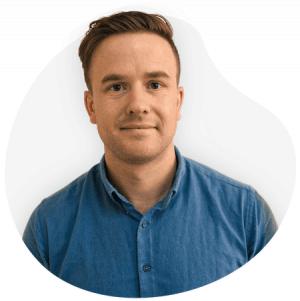 Owen Raszkiewicz
Lead Investment Analyst
Founder, Rask Australia